The Beats in North Beach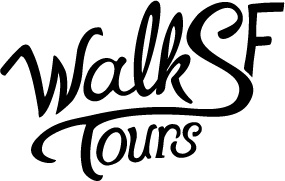 Duration: 2 Hours (approx.)
Description
Official Tour of The Beat Museum (Museum entrance fee included)
*Recommended for guests ages 16+ due to some adult content
*Beginning in April, The Beats in North Beach tour is transitioning into an awesome new tour called North Beach Underground. If you're coming from The Beat Museum's website, visit www.walksftours.com to book the North Beach Underground tour.
Highlights include: The Beat Museum, City Lights Bookstore, Vesuvio, favorite Beat hangouts in Chinatown, 1010 Montgomery, The Cellar and more!

This tour takes you to the places where the Beats lived, ate, drank and loved. Hear the legendary stories of Neal Cassady, Jack Kerouac, and Allen Ginsberg and find out how publishing a book of poetry almost got Lawrence Ferlinghetti put in jail. Learn the difference between a Beat and a Beatnik, and discover how the Hippie scene of the 1960s grew out of North Beach's Beat Generation.
When: Wednesdays and Saturdays at 10am
Price: $25
Meeting Point: This tour begins at The Beat Museum, located at 540 Broadway St., San Francisco, CA 94133.

Length of Tour: approximately 2 hours.
*Please note: This tour requires a minimum of 2 participants to proceed. Your booking status will be shown as "pending" and confirmed manually should the requirement still need to be met. Your card will not be charged until your reservation is confirmed.

Please call us at 415-779-5879 with any questions.
TESTIMONIALS:
"I am the daughter of Neal Cassady, and I learned a lot about the places my dad hung out. It was enjoyable hearing stories about Dad's escapades, and retracing his and his cronies' steps through North Beach. It made us appreciate the impact the Beats had on society as a whole. Thank you." -Cathy
"I cannot recommend this tour enough. As an English teacher who came to San Francisco to do research on a Beats course I will be teaching, I left with so much more information than I expected. The tour was informative, interesting, funny, and most importantly, in-depth." -Brett
"Fun, interesting and cool, The Beats in North Beach was a highlight of my recent visit to San Francisco. We've taken a lot of walking tours and The Beats in NB was one of the best. Great for first-time visitors or locals." -Patty